ALZO NEWS – December 2018

ALZO'S QUALITY UPDATE
Alzo International received its ISO 9001:2015 certification this past June. Alzo is now looking to implement the framework established by European Federation for Cosmetic Ingredients (EFfCI ) that is said to match the spirit of European cosmetics directives and the future cosmetic product GMP. This will be practical tool for facilitating quality and traceability process connections between ingredient producers such as Alzo International and our cosmetic manufacturing customers.
REGULATORY UPDATE:  REACh
Alzo completed the registration of more than 40 substances prior to the May 23st final deadline for REACh registrations. Alzo has made a significant financial investment in this key region to meet the ongoing needs of its EU customers and distributors. Please contact your local Alzo sales representative or distributor regarding any questions you may regarding REACh and Alzo products.

NEW ALZO PRODUCTS BROCHURE
The new BEAUTY IN ITS ELEMENTS brochure is now available. It contains an updated listing of the all of product offerings from Alzo. The 28-page catalogue has sections featuring Emollients, Emulsifiers, Specialty Cationic Conditioners, Polyderm Polyurethanes, NuLastic Silicone Elastomers and Dermothix Rheology Modifiers. Contact your local Alzo sales representative or distributor for a copy or download it from the Alzo website. Download the brochure here.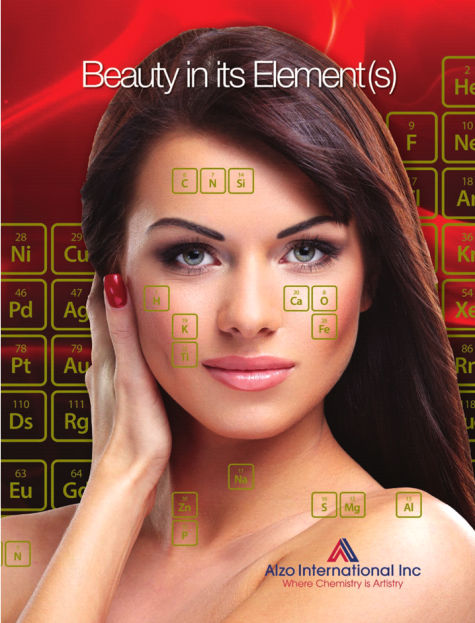 NATURAL DERIVED EMOLLIENTS
To satisfy the growing need and interest in natural ingredients Alzo published a list of its unique emollient derived from plant and vegetable feedstocks including Mango Butter, rapeseed, castor, soybean, corn and jojoba oil as well as coconut, sugar cane and palm. These naturally derived product provides outstanding shine, adhesion and water resistance for use in lip, eye and makeup as well as in various skin care formulations. This guide now lists a calculated value for each Alzo ingredient which must be greater than 50% natural origin to be considered natural or naturally derived. These percentages are based on molecular weight, renewable carbon content and other relevant methods obtained through defined processes listed in the ISO 16128 standard. Contact your local Alzo representative for samples and information about these natural and multifunctional ingredients. Download the guide here.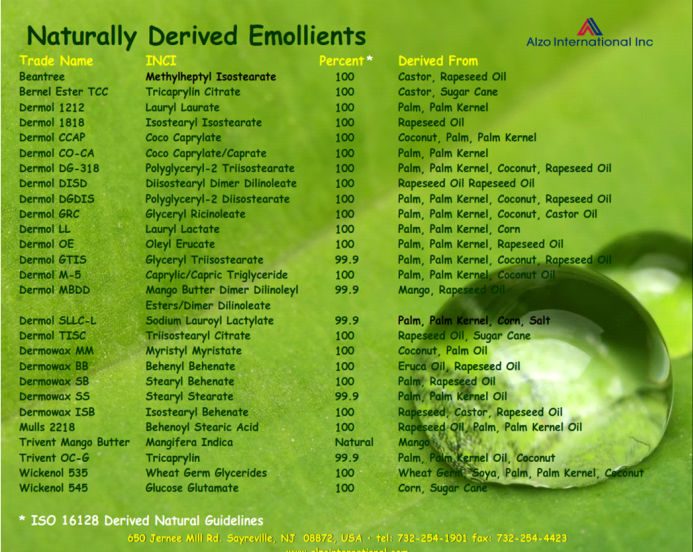 ALZO OFFERS SOLUTIONS FOR COLOR TREATED HAIR!
With the global hair care market expanding at a steady pace there is an increased demand for healthy, lustrous and manageable hair. The aging of baby boomers has led to them to seek out products for gray coverage as well as products to extend and protect color. Alzo has developed a series of products and formulations that provide solutions for color treated hair including color protecting shampoos and conditioner and styling aids. We invite to see how Alzo found the right solutions for color treated hair. Download the solutions formulary here.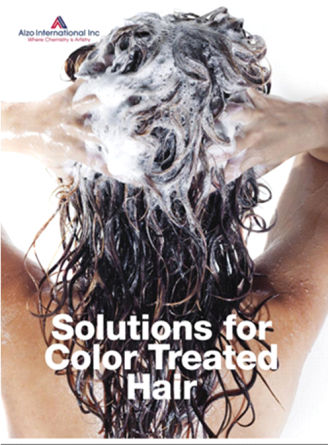 ALZO INDUSTRY HAPPENINGS
Look for Alzo at the following events in 2018:

March 2018 – China PCHI Exhibition -  Shanghai
April 2018 – Midwest SCC Teamworks - Chicago
April 2018 – In Cosmetics Global – Amsterdam
May 2018 – Suppliers Day – New York City
September 2018 – Southwest SCC Suppliers Day - Dallas
October 2018, – In Cosmetic North America – New York City
November 2018 – SCS Formulate – Coventry, UK